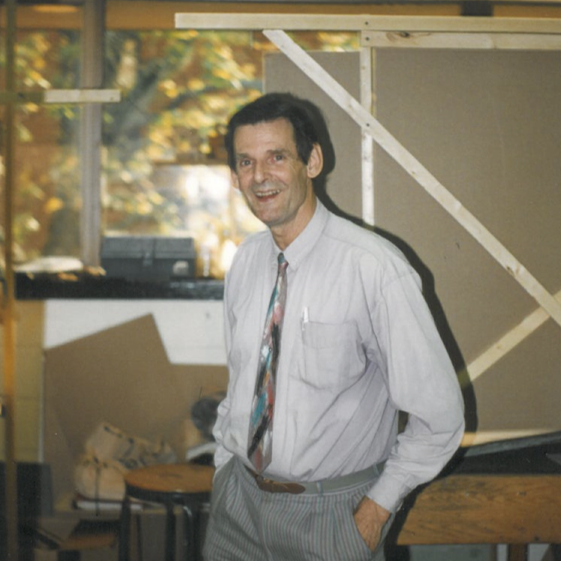 Mr. Donald O. Tise, Jr.
John Reuer received a Bachelors of Architecture from the College of Design in 1963, and a Ph.D. from Freie Universtat Berlin in 1968. He was a native of Berlin and knew the city before, during, and after the war. He emigrated to America in 1954, and served two years in the U.S. Army. Along with his impactful teaching career, Reuer focused much of his scholarly interest on Urban Development. His research focus examined "shared dwellings", and innovative approach to housing. Exhibitions on "Shared Dwellings Humanitation" were held at Staatsbibliothek Berlin in 1982, and at the Lincoln Center Cork Gallery (New York) in in 1984. He later published "Humanitation Plan for Village Living" in Town and Country Planning in 1986.
Impact
John Reuer was a professor here at the NC State College of Design. John taught architecture seminars, special projects and studios, and the history of design, a required course for all design students for about 25 years. Many alumni of the College have find memories of Reuer and his classes. He probably touched more lives of undergraduate design students than any other faculty member in the college's history. A memory many have is that each spring, his classes presented a dramatization illustrating the history of architecture. In 1969 and 1972, he was honored as an Outstanding Teacher.