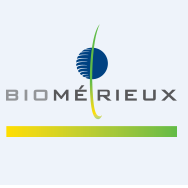 bioMerieux
bioMerieux has been a world leader in the field of in vitro diagnostics for 50 years, bioMerieux is present in more than 150 countries through 42 subsidiaries and a large network of distributors. bioMerieux provides diagnostic solutions (reagents, instruments,...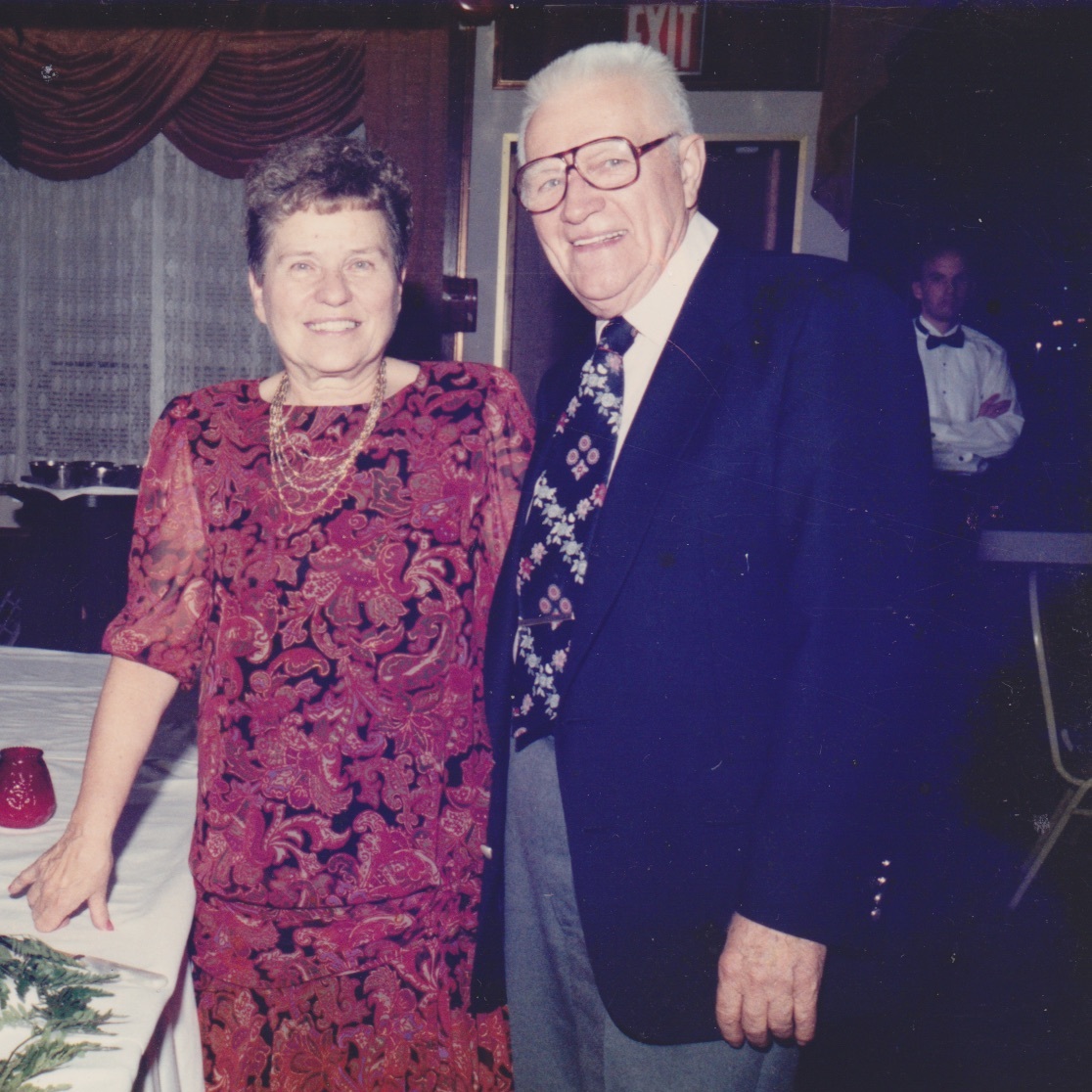 B. Jasmine Adams
The Michael and Olga Memorial Scholarship was established in memory of my grandparents. Higher education was extremely important to them. My grandmother was the first person in her family to earn a Bachelor of Arts degree (Hunter College, CUNY 1940). She was able to...
Board President
The scholarship was established by members of the Dean's Advisory Board in 1997 to provide merit-based scholarships to students enrolled in one of the College of Humanities and Social Sciences disciplines. The scholarship continues to be a funding priority for...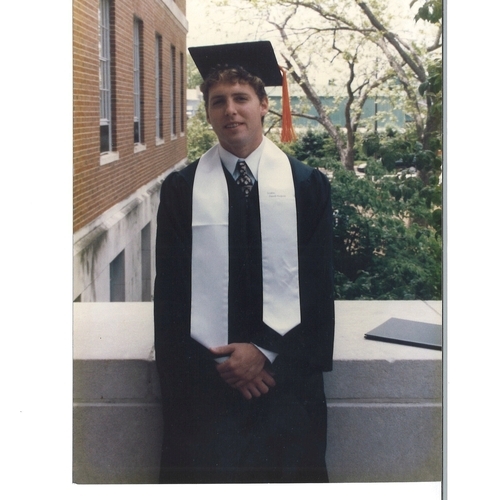 Bob and Ann Szabo In memory of David August Szabo (1975-2021)
David August Szabo (Civil Engineering '97) passed unexpectedly in his sleep on November 24, 2021, at the age of 46. This scholarship has been established in David's honor and memory by his family with the hope that the scholarship will help other NC State civil...
Bob and Larita Kellison
Fifty years after graduating from and beginning his career at NC State, Bob Kellison is widely regarded for the impact of his teaching and research efforts as a professor at the College of Natural Resources. Now, through a newly established scholarship endowment,...
Bob and Regan Brown
The Bob and Regan Brown Endowed Scholarship in Fisheries, Wildlife, and Conservation Biology was established in 2011 by Dr. Robert (Bob) D. Brown and his wife, Regan. Dr. Brown served 6 years as the Dean of the College of Natural Resources at NC State, retiring in...
Bob Kepley/ Marian Kepley
The permanent W.R. Kepley Scholarship Endowment was established in honor of the late W.R. Kepley Jr., who was an NC State engineering alumnus. W.R. Kepley Jr. graduated in 1959 with a bachelors degree in mechanical engineering and had a very successful career at RJ...
Bob Menard
The Bob Menard Endowed Scholarship was established in 2003 by the late Bob Menard. Mr. Menard was born in Springfield, VT in 1930. He was a graduate of Worcester Polytechnic Institute and was a US Army Veteran. He retired in 1985 from Nalco Chemical Company where he...
Bonnie Covington
The Jack L. and Bonnie F. Covington Memorial Scholarship was established on January 13, 2004 in memory of Jack Covington, a native of North Carolina. He served in the US Army Corps of Engineering as a First Lieutenant during World War II. He started Wilson-Covington...
Bonnie S. Greenhalgh
Bonnie S. Greenhalgh (Business Management '82, Economics '82, Accounting '84) is a retired accountant who lived and worked for decades in the Triangle region of North Carolina. She now lives in Roanoke, Virginia. Her sons also graduated from NC State: Patrick...
Bowater Alumni
The Bowater Alumni Endowed Scholarship was established in 1996 by a group of NC State alumni who worked at Bowater, Inc. now Resolute Forest Products.
Brooks Penn
Brad was one of my best friends in college. He died of diabetes after graduating. Brad was an amazing person. Put himself through school and always had a smile on his face.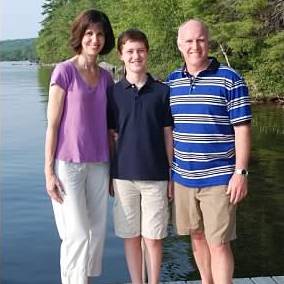 Bruce Baldwin/Jill Baldwin
I established the scholarship to provide some financial support to a student attending NC State from either the area where I live (Maryland – DC Metro area) or the area where I grew up (Clinton, North Carolina). I hope to continue growing the size of the scholarship...
Bryan Hum and Laura Wilkinson
Laura Wilkinson and Bryan Hum met during freshman orientation at NC State in 2009 and spent the next four years navigating their undergraduate careers, Laura in International Studies and Criminology and Bryan in International Studies and Political Science. Following...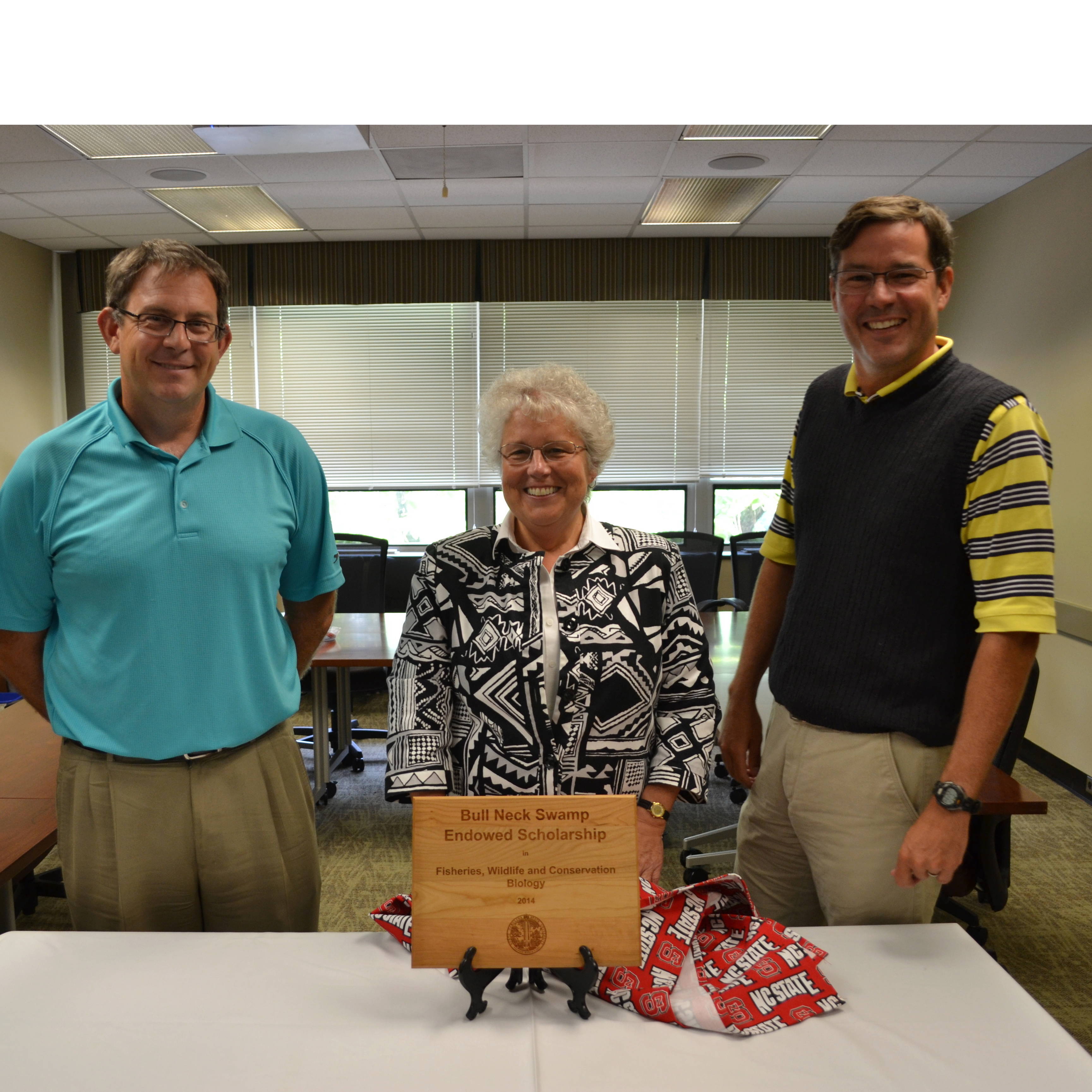 Bull Neck Swamp
The Bull Neck Swamp Fisheries, Wildlife and Conservation Biology Scholarship was established in 2014 by Bull Neck Swamp Research Forest Operations to provide scholarships for a rising senior enrolled in a Fisheries, Wildlife and Conservation Biology Degree...
Butch and Brenda Wilson
The Butch and Brenda Wilson Endowed Scholarship was established in 1997 by Butch and Brenda Wilson of Burlington, NC. The endowment provides scholarship support for undergraduate students enrolled in Wood Products curriculum in the College of Natural Resources. Mrs....
CALS Academic Programs
Mr. Parker was a graduate of NC State University earning a Bachelor of Science in Agronomy and a Master of Science in Poultry Science. He was Assistant Agricultural Extension Agent in Gaston County until 1954 before returning to Scotland County to enter a farming...
CALS Agri-Life Council (Ms. Celeste Brogdon)
The CALS Agri-Life Council is an umbrella organization consisting of representatives from student organizations in the college. The vision of the Agri-Life Council is to make a positive contribution to the College of Agriculture & Life Sciences by unifying our...
Camp Younts Foundation
The Camp Younts Foundation Fisheries and Wildlife Sciences Scholarship was established with an initial gift in 1999 from the Camp Younts Foundation. In 2015 the endowment was amended to clarify that scholarships are to be awarded to undergraduate students based on...
Carl F. Zorowski
I received a scholarship that allowed me to attend Carnegie Mellon University in 1948 without which I would not have been able to pursue an engineering degree. I would like to help someone like I was helped to obtain an education in engineering,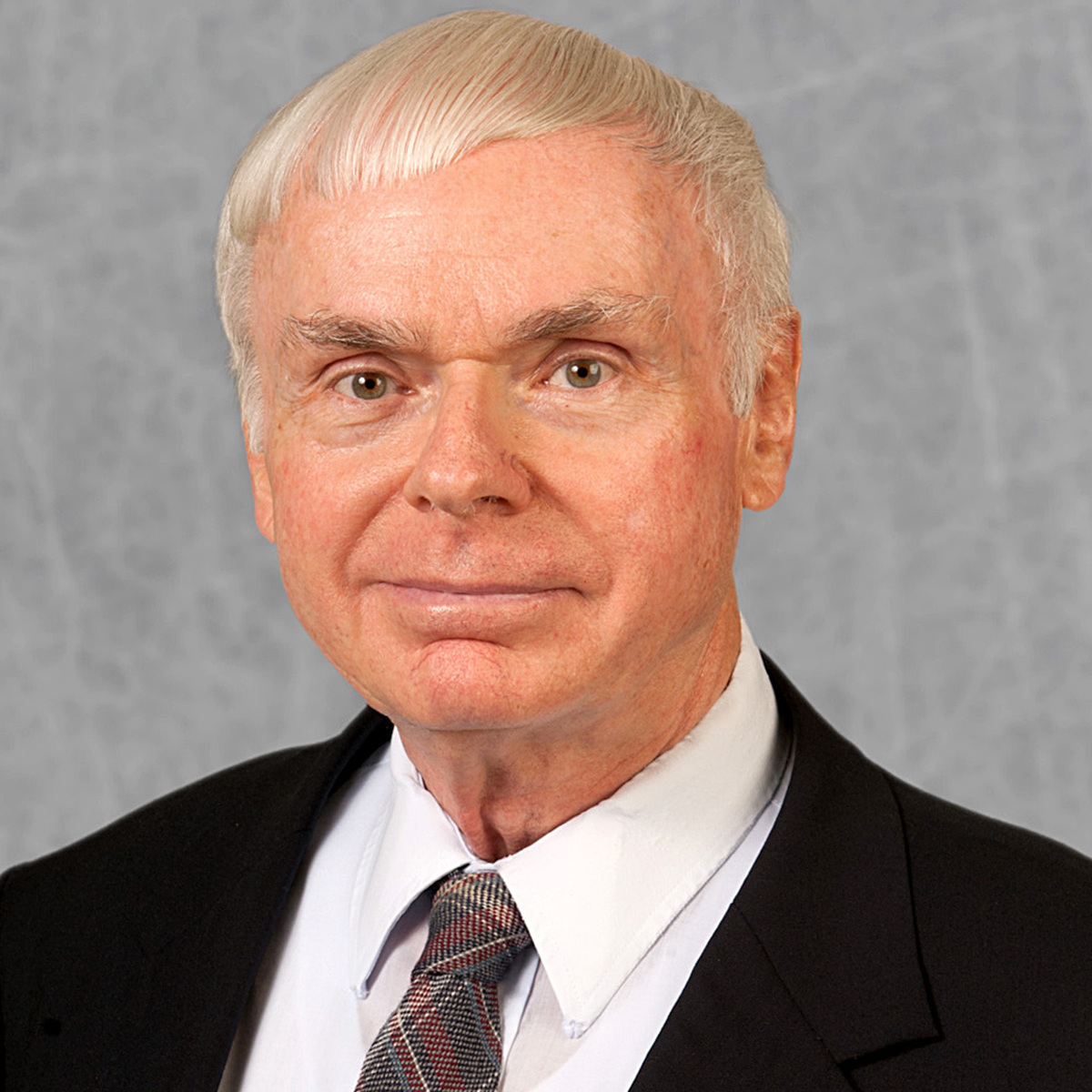 Carl Koch
I am a professor (Kobe Steel Distinguished Professor) in the MSE department and therefore wish to help students in the department. I have two grown sons (one a NCSU graduate in civil engineering) and two grandchildren.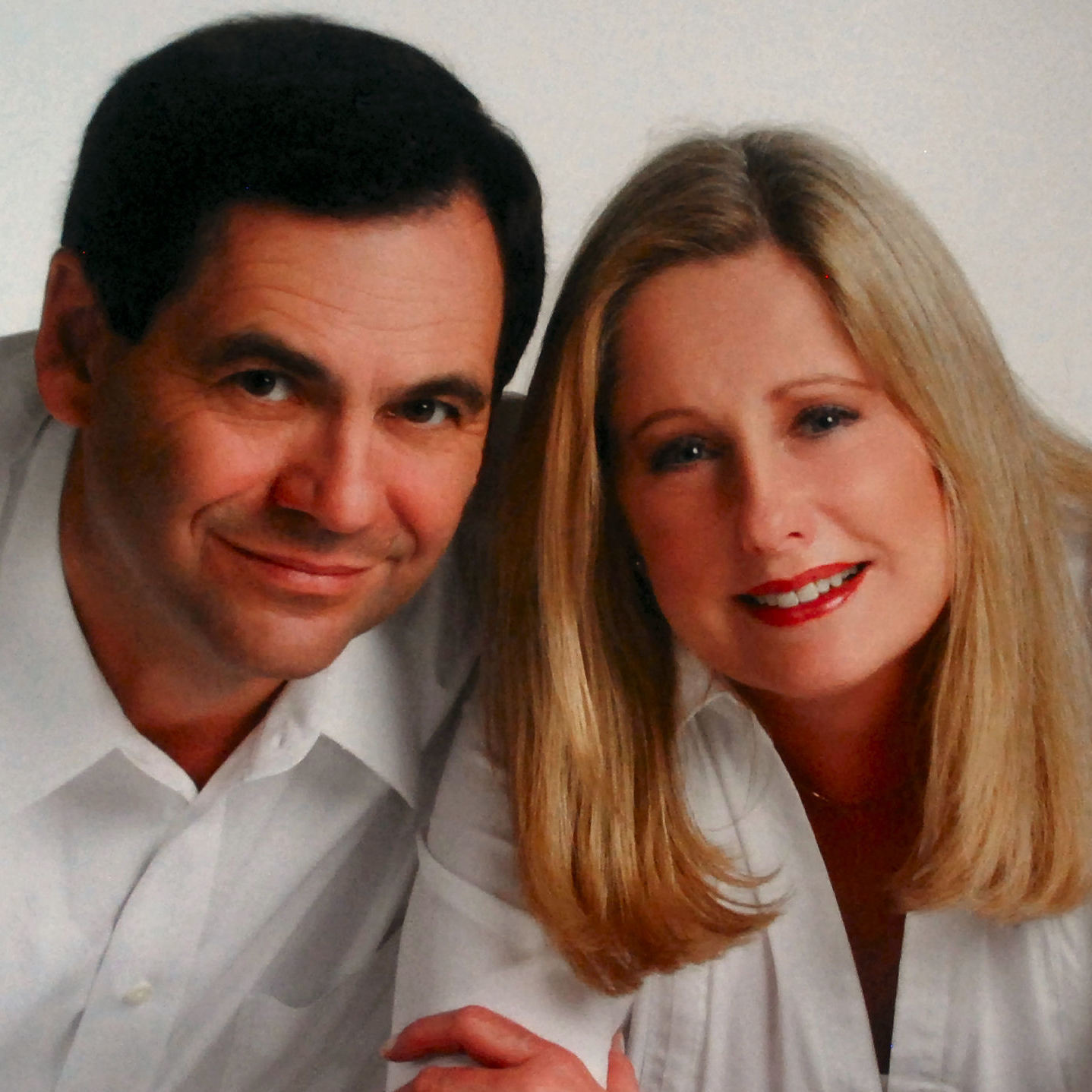 Carl Stutts/ Tessa Lesley
We have enjoyed hearing from students who have received scholarships and are glad that these have enabled students to focus more on their studies.
Carolinas Brahman Breeders Association
Interested Brahman breeders from North and South Carolina organized at the farm of J. Lewis Patterson in Concord, NC in the late 1970s. The purpose of the group is to promote Bahman Cattle and provide a place to market the breed.
Carolyn Cline
Carolyn Cline created this scholarship in memory of her husband, Robert C. Cline. Mr. Cline received his bachelor's degree in mechanical engineering in 1958.
Carroll and Shirley Scott
Carroll and Shirley Scott established this endowment in memory of Ricky D. Pruitt II and in honor of all veterans who have served this great country.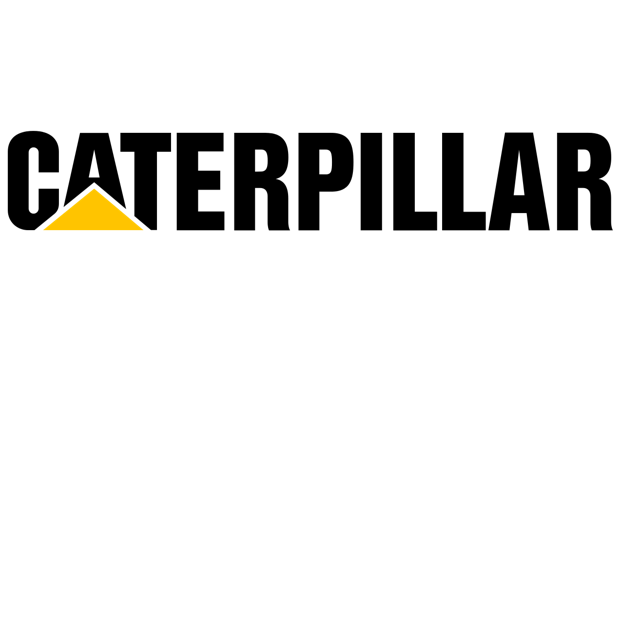 Caterpillar, Inc.
Caterpillar is the world's leading manufacturer of construction and mining equipment, diesel and natural gas engines, industrial turbines and diesel-electric locomotives. The company principally operates through its three product segments – Construction Industries,...
Catherine Teague Sigal in honor of her mother Virginia Stoddart Teague
The Virginia Stoddart Teague Extraordinary Opportunity Scholarship Endowment was created by Catherine Teague Sigal (College of Sciences '76) in honor of her mother Virginia, now in her 100th year. In addition to being the mother of an NC State alumna, Virginia's...
C. Cline Peters
The C. Cline Peters Endowed Scholarship was established in 1987 by Federal Paper Board in honor of the late Mr. C. Cline Peters, distinguished corporate officer and a friend of education and youth. The scholarship fund will continue to recognize in perpetuity the...
C. Dennis Carroll/ Melissa J. Speegle
I graduated from NCSU in 1968. My favorite professor was Dr. Al Cootes, who was most proud of his Professional Engineer certificate. He taught several chemistry and chemical engineering courses, as well as, serving as my flight instructor. As a Los Alamos refugee, Al...